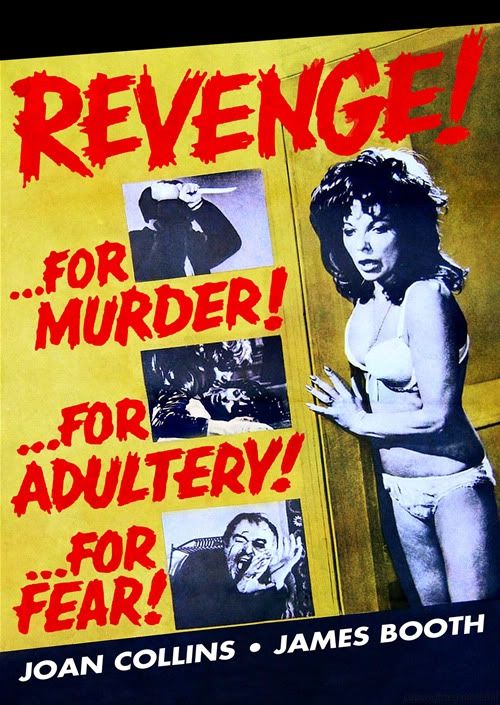 Revenge (also known as the clumsily titled Inn of the Frightened People) is a British suspense thriller just released on DVD by Scorpion Releasing's Katarina's Nightmare Theater line. I had never heard of this film before but the plot of revenge and kidnapping in a small English town definitely sounded interesting.
Jim Radford (James Booth) is mourning his young daughter, who was recently raped and killed. Along with his friend Harry (Ray Barrett), whose daughter had the same fate, Jim decides to go after the man he believes is responsible. After kidnapping and almost killing the suspect, the duo, along with Jim's wife (Joan Collins) and son, tie him up and leave him in the cellar of Jim's pub. They must decide what to do with the killer, especially after they are unsure they even have the right man.
Revenge was a nice little caper with several unexpected twists and turns. The cast are all first rate and the story was well written and executed. There were some nice fight and torture scenes and concerning the subject matter, I was shocked that the film was only rated PG. Revenge comes with an intro with horror host Katarina Leigh Waters and some trailers for other DVDs in the Katarina's Nightmare Theater series.
RATING: 8/10