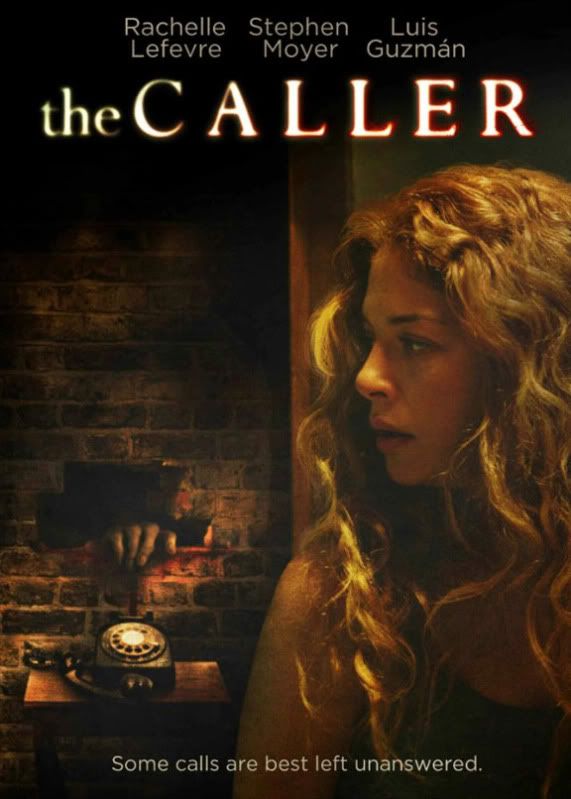 Coming this Friday (August 26th) from
Samuel Goldwyn Films
, is a supernatural thriller entitled The Caller. Starring Stephen Moyer from True Blood and Rachelle Lefevre from Twilight, this is a dream come true for modern day Vampire fans. Only this isn't a modern day Vampire film. But who cares because this is way better. Trust me.
The Caller is the story of a recently divorced woman named Mary (Lefevre) who moves into a new apartment by herself. Shortly after moving in, she gets a call from an old woman looking for a previous tenant....or is she? After repeated calls, Mary decides to talk to the woman and soon learns that she is actually calling from the past. After giving the woman some advice, Mary soon finds herself involved in murder and realizes that if she doesn't keep answering the phone, bad things will happen to those she loves - including her new boyfriend John (Moyer).
The Caller proves that not all new horror movies have to be remakes or reboots. The story is original, creepy and provides goosebumps galore. From the dreamy atmosphere, to the sudden loud jump scares, The Caller will put you on the edge of your seat and leave you there until the end credits. Moyer exudes charm in the first role I have actually seen him in and Rachelle Lefevre (who I used to watch on What About Brian?) does a credible job as the tormented Mary. The rest of the cast, including Luiz Guzman as the mysterious maintenance man, Ed Quinn as Mary's violent ex and Drag Me to Hell's Lorna Raver as The Caller, help to create a solid picture. The story's progressions are smart and mostly unexpected (as is the ending), so I would definitely recommend this movie to anyone looking for something new and original.
RATING: 8/10
The Caller makes its (limited) theatrical debut this Friday August 26th. Check local listings for showtimes and keep an eye out for an upcoming DVD release.