A rare masterpiece and a wonderful example of Italian Cinema starring two European film icons, Simone Signoret and Marcello Mastroianni,

Adua and her Friends

tells the story of four prostitutes forced to fend for themselves when a new law closes the bordellos of Rome. They pool their savings to open a trattoria, but find they cannot get a license. A prominent fixer with connections obtains the license for them, on the condition that they conduct their old business upstairs and pay him an exorbitant monthly fee. RaroVideo U.S. is proud to present this work of Antonio Pietrangeli, one of the most talented members of the Italian neo-realism movement.
RaroVideo U.S.'s restored version of ADUA AND HER FRIENDS
,
will arrive on DVD for the first time ever on April 26. The extensive DVD extras include
a documentary on the restoration of the film and a booklet containing critical analysis of the genesis of the film.
Running time: 118 minutes
Distributor: ENTERTAINMENT ONE
DVD UPC: 816018010111
Year: 1960
Language: Italian with English subtitles
Rating: NR
ADUA AND HER FRIENDS – SPECIAL FEATURES
-Introduction by Italian film historian Maurizio Poro
-Documentary: Before and After restoration
-Booklet including critical analysis of the film
-An episode from the film, Amori di Mezzo Secolo, entitled Girandola 1910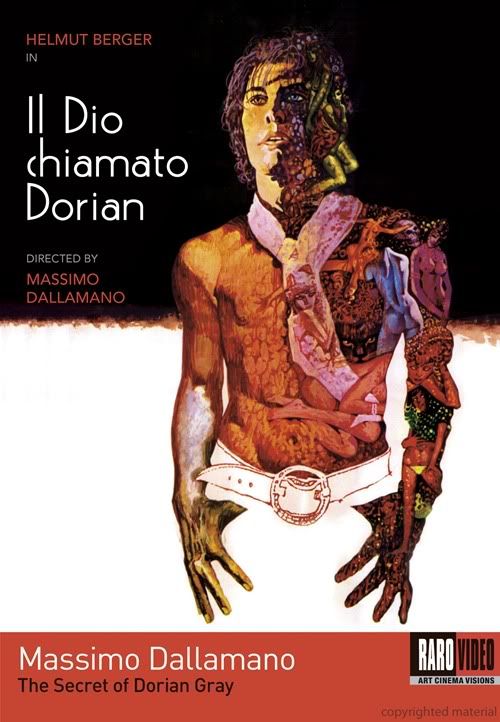 RaroVideo U.S. will also release THE SECRET OF DORIAN GRAY on DVD April 26. Never before released on DVD in the U.S., this is a seventies classic Italian film restored to its original splendor. In London, a wealthy, god-like, young man, Dorian Gray, loves Sybil, an aspiring actress; thanks to her, he's momentarily less self-centered. He's also sitting, scantily clad, for a portrait painted by his ascot-wearing friend, Basil. When it's done, Dorian complains he'll grow old while it stays unchanged- the classic plight of the vain. On the same night, as if he has sold his soul to the devil, exchanging vanity for morality, he ends it with Sybil, and then accepts the seductive offer of a party's hostess to sleep with her. The next day, the painting looks slightly older. In horror and fascination, Dorian hides it away and continues a life of degradation. Over time, as the portrait becomes hideous, he's unchanged by his ever-increasing libidinal life; finally, he and Basil face the painting. The exceptionally groovy score by Giuseppe De Luca enhances the seventies milieu.
THE SECRET OF DORIAN GRAY
Release Date: April 26, 2011
Pre-Order Date: Now
Running time: 93 minutes
Distributor: ENTERTAINMENT ONE
DVD UPC: 816018010128
Year: 1970
Language: Italian with English subtitles
Rating: NR
THE SECRET OF DORIAN GRAY- SPECIAL FEATURES:
-
Interview with the assistant director Maurizio Tanfani